This Summer, one of our customer who bought the JEAN'STER INDIGO had a motorcycle crash.
Greg had a motorcycle crash at 80mph. He was wearing the JEAN'STER INDIGO and this ARMALITH® jeans saved him a lot of injuries.
Through this interview, he tells us how his accident happen. And how the jeans protect him.
Testimony about a motorcycle crash at 80mph with the JEAN'STER
How did your motorcycle crash happen?   
I had concluded a leisurely 2hr ride and was returning home via 4-lane freeway, doing 80mph, light traffic. I saw a poor section of road coming up, but didn't feel it warranted a lane change. My bike is a Ducati Monster 1100 Evo. Monsters tend to have soft suspension and it is my belief that the combination of too much sag (my setup, my fault) and a section of continuous potholes was the cause of the crash.
When entering the section I got some nasty feedback from the handlebars which caught my attention quick, and it seemed like I'd ride it out, but the road got worse and I found myself in a full tank-slapper. The bike went right and I Superman'd straight, landed thusly, and stretched my limbs to maintain a flat profile on the ground to prevent a roll. The wear to my gear and muscle soreness corroborate this.
This first half of the slide is where the knees of the jeans abraded open, and the rough road banged my knees up. I swung around so that I was facing the way I had come and there was the bike, sliding right towards me! I timed it and pushed it away from me, and this rolled me over onto my left side, for the second half of the never-ending slide. This was where the seat, side-seam and outer ankle of the pants got a bit chewed up, the latter form my the buckles on my trackboots. I came to a rest almost in the breakdown lane, along with the bike and hopped right up and got to safety. Several cars had seen and stopped, including an ambulance! I knew I had banged one knee pretty good but honestly felt pretty much fine. I waited for some cars to go by, killed the ignition on the bike and pulled it the rest of the way into the breakdown lane and picked it up. The clutch and shift lever were mangled badly, and the knuckle that the footpeg mounts to had cracked through, mirrors shattered, handlebar ground down, tank fairing cracked, tail fairing scratched up
I got rid of my bystanders, and to my surprise the bike fired right up. Shifting gears was impossible though, I even tried using a tool from the kit to bend the shift lever, but no luck. The default point-of-views of insurance companies and police in the US seem to be 'we're not responsible', and 'you're guilty of recklessness', so I didn't much care to hang around and troubleshoot. However the bike was in 3rd gear. So with a lot of clutch and gas I rode it the last 20min home, had some ibuprofen and iced my knee. The bike is almost back to normal, I've been buying and installing parts off the internet.
How fast were you?
I was driving at 80mph.
Have you been hurt?  
Some small bruises around the knees, road rash on the knees and rear shoulderblade where my jacket blew a seam.
In what state is the jeans?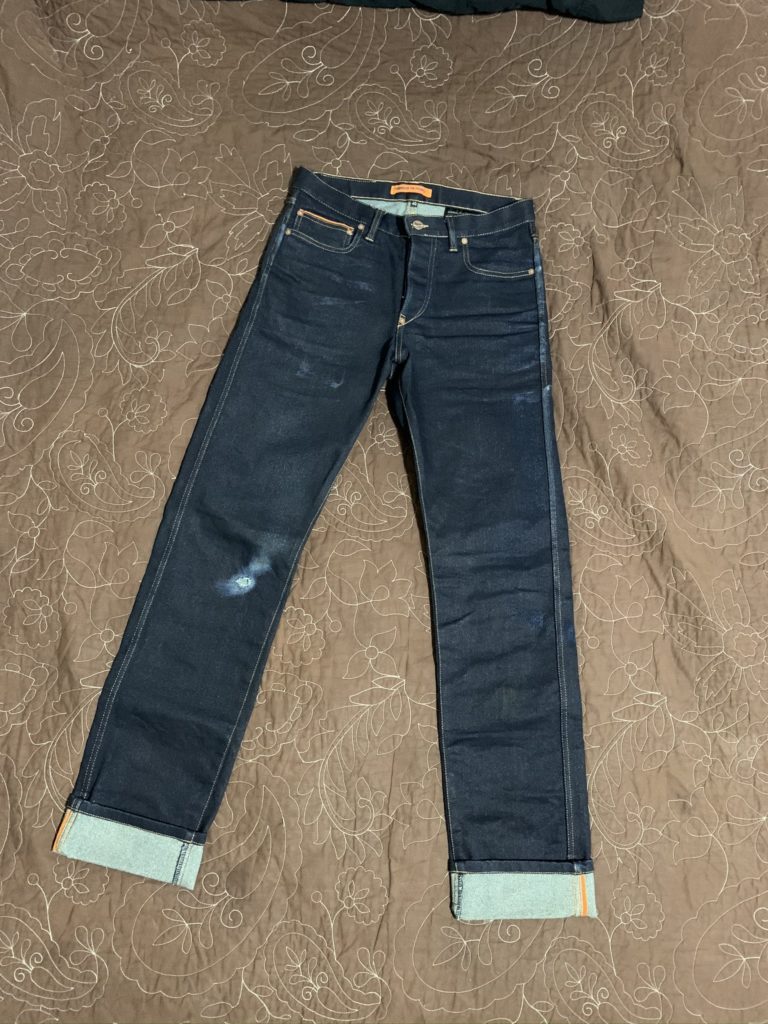 Right knee has a 2X3cm hole, left knee a small one, left ankle a hole and abrasion from the buckles on my boots, left butt pocket lost much stitching but no material, left hip seam lost some integrity but still held, general abrasion in many spots.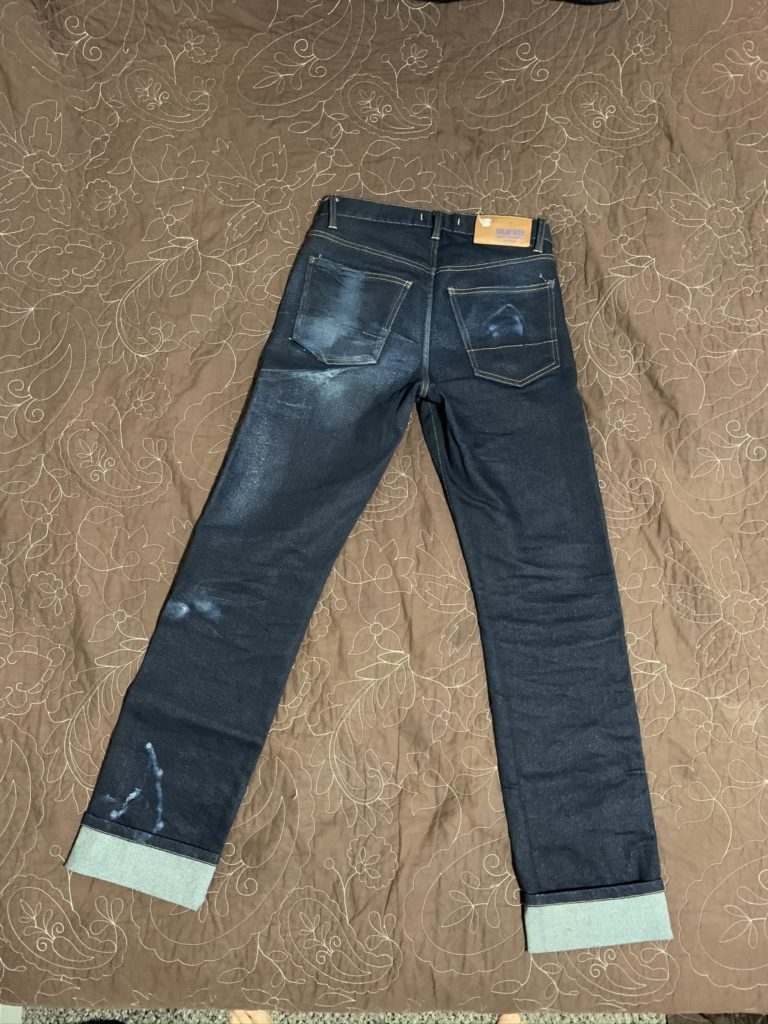 Do you want to add something? 
I can't over-emphasize good gear. My state (Utah) doesn't even have a helmet law and I see riders every day with zero gear. I was lucky I didn't slide into anything and that nothing hit me, the quality of my gear is what allowed me to get up and ride home. Shoei RF1100 helmet, RS-Taichi GP-WRX gloves, Sidi Rex boots, BOLID'STER JEAN'STER jeans, jacket was some Rev'It textile 3-season model I cannot recommend.
Thanks Greg for your testimony which show us the importance of motorcycle gear, especially pants.
During a motorcycle crash, the cotton coating disappears, revealing the technical fibers that will form a bulwark against the tar. This can reduce or even prevent abrasion injuries. Once jeans have suffered such a thermal shock, they can no longer be considered protective. We therefore advise you to change it.