Since 2017, our jeans and jackets have been made entirely in France. Each piece is the result of applying the best French and European know-how, especially for the ARMALITH® fabric.
Until now, our products were manufactured in a garment factory located in Roubaix. For reasons of proximity and to have a greater control over the manufacturing of our products, we decided to create our workshop located in Capbreton in the South-West of France.
Samuel Beraha is one of those experts with a lifetime's knowledge, who you keep on when they retire. He is our production manager and he manages this magnificent project. Samuel talked to us about this new workshop and the different challenges it brings.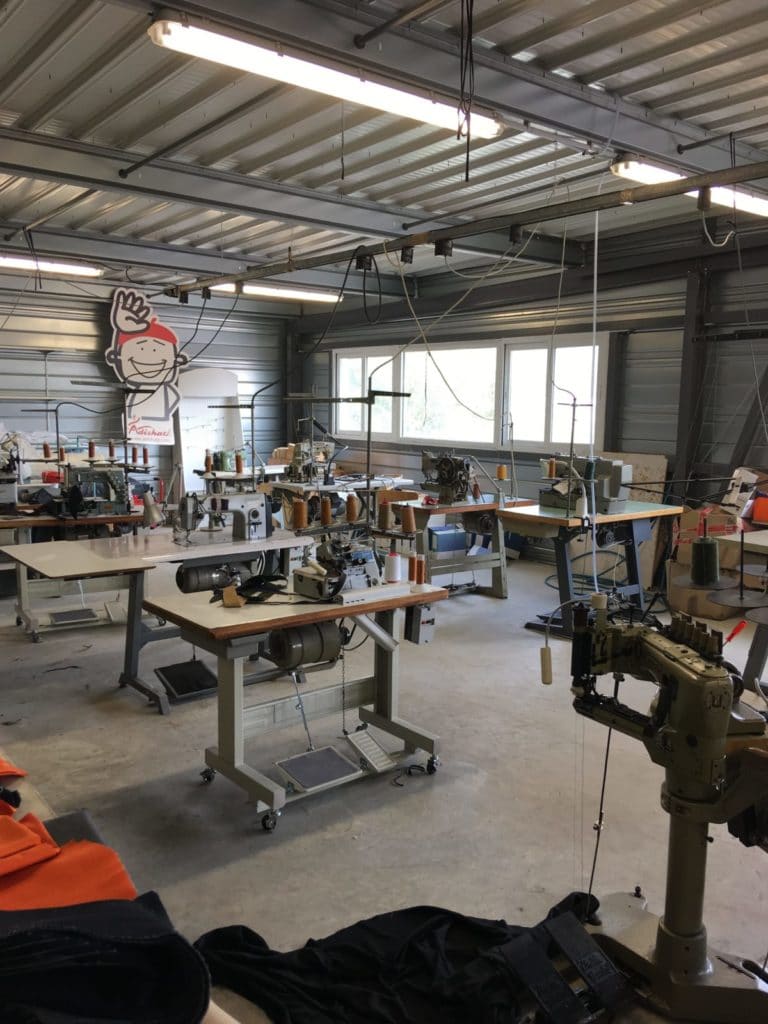 Samuel, could you first introduce yourself in a few words?
I have spent more than 40 years of my life in garment workshops in France. I started with workwear and hunting clothing, then creative workwear, jeanswear….
In short, I have spent a lot of time integrating new brands into workshops.
For info, I worked with la Samaritaine, BHV, Metro, Gamm vert, Japanese brands Issey Miyake, Zucca, United Arrow, Ships, Bakerouse, but also Bleu de Paname, Pigalle and Arpenteur…
For a few months now, you have been working on the transfer of production from the Roubaix factory to Capbreton. As well as on the start-up of the new production including the kickstarter campaign. Can you tell us about it and tell us where it's at?
At the beginning of the year, with Pierre, we decided to transfer production from Roubaix to Capbreton. The objective was to prepare BOLID'STER's future.
Josette Escudéro had just sold her small workshop to a company in Capbreton. So it was the right time to create a new workshop capable of manufacturing our jeans.
Can you tell us more about josette escudéro ?
Josette is one of those people who are expert in manufacturing in France. She has experienced everything from the boom of the 70s, through outsourcing and now relocation. We absolutely wanted BOLID'STER to benefit from her knowledge. Her life is also entwined with that of the garment workshops she has spent her life directing. She knows how to do everything in a workshop. From patterns to cutting and assembly, she is an expert in all the different manufacturing procedures. I would add that in our profession, she enjoys a reputation for courage and extraordinary straightforwardness …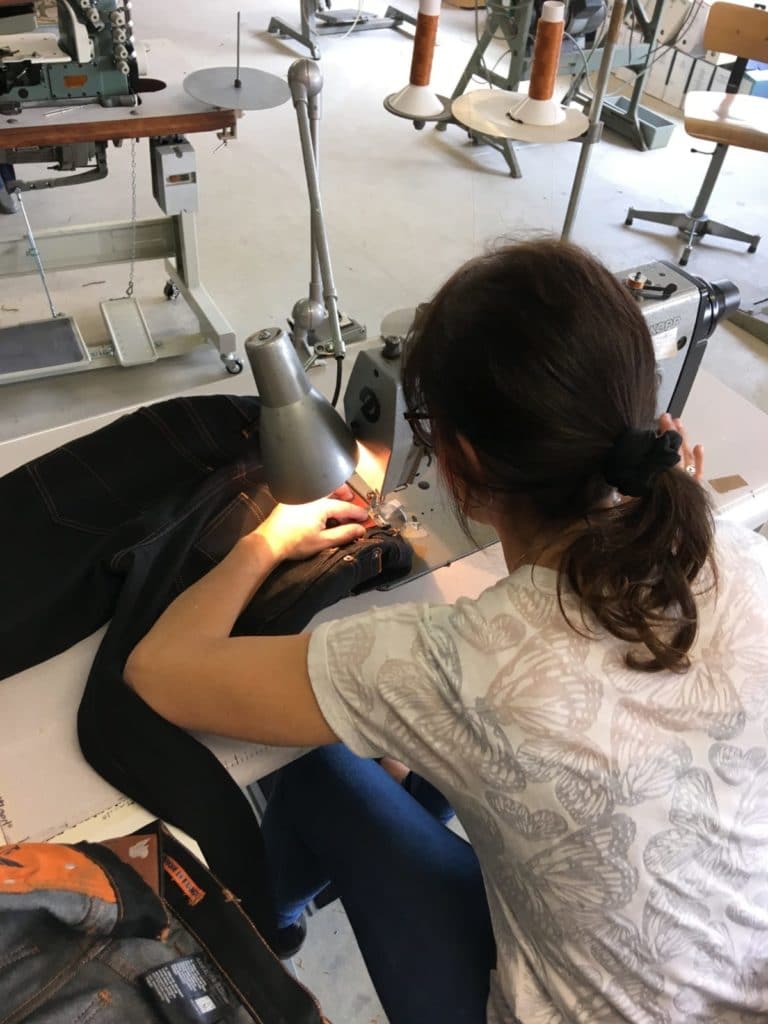 Can you tell us about this new workshop and the various issues related to transferring production?
This is how this new workshop was born at the beginning of the year (Once Josette had agreed to support creating and developing this new work tool).
Together, we decided on the materials needed to expand the workshop as well as the profiles of the machine operators we needed to hire to ensure future production.
The objective was to manufacture jeans that were close to perfection, respecting the BOLID'STER spirit to the letter at all levels: the appearance and height of the stitches, using the best materials and supplies available on the market, impeccable finishes…
In May, after several months of work, the first BOLID'STER jeans « Made in Capbreton » were born!
One month later, industrial production was launched, and the small, initial defects were under control.
This small, well-equipped workshop, composed of experienced and motivated staff, is starting to look like a dream team!
Of course the next step is to improve the manufacturing output. This will be difficult to achieve due to the modest quantities of BOLID'STER produced.
One thing is sure, the team will do their utmost to achieve it.
This is what is at stake in this adventure. Once the techniques have been mastered, the integration of BOLID'STER and the related economic constraints are quite a challenge.
The team will have to give everything they have to achieve it.
A big thank you to you Samuel for introducing us to this new workshop located in Capbreton.
To learn more about the manufacturing process of our products in ARMALITH®, click here.