The www.bolidster.com website has an ECO-RESPONSIBILITY section since 2020. This is much more than just a trend for us; it is a real commitment to the environment for every BOLID'STER product, from design to manufacture.
THE CARBON FOOTPRINT IS NOT THE ONLY MESURE THAT SHOULD BE TAKEN INTO ACCOUNT
Today, brands are increasingly concerned about their environmental and social impact. However this movement is still just getting started. At BOLID'STER, we are doing our utmost to preserve the environment and adopt an eco-responsible approach.
The carbon footprint is very important, but it shouldn't mask the other harmful effects of jeans production, such as water consumption and pollution, or using harmful chemicals and/or treatments that are toxic for workers, or releasing microplastics into our oceans.
Energy consumption during the life cycle of jeans (washing, drying, ironing…) also needs to be taken into account, as does the jeans' lifespan and how they can be recycled.
All these different points are part of measuring the level of environmental responsibility of an iconic pair of jeans.
WHAT DOES BOLID'STER DO EXACTLY ?
In 2016, BOLID'STER launched its first collection of motorbike jeans in ARMALITH®. Manufacturing was then subcontracted to Tunisia and the jeans were stone washed.
In 2017, BOLID'STER brought 100% of its production back to France, to manage it more closely and make it more environmentally friendly. In addition, BOLID'STER chose to market raw jeans instead of stone washed jeans. Water consumption was then considerably reduced, microplastics were tracked down and eliminated and the carbon footprint was reduced by 80%.
Do you find this impossible, implausible or insufficient? Let's take a closer look.
CONTROLLED ENERGY CONSUMPTION
"Jeans are a true globetrotter: from the cotton field to the shop, a pair of jeans can travel up to 65,000 km, or one and a half times around the world. It is currently very difficult to know the exact origin of all the components of a pair of jeans, as the stages of its manufacture are scattered over different parts of the world. All this transport involves oil consumption and greenhouse gas emissions that contribute to climate change. "(Source ADEME France – « Carnet de vie d'un jean »).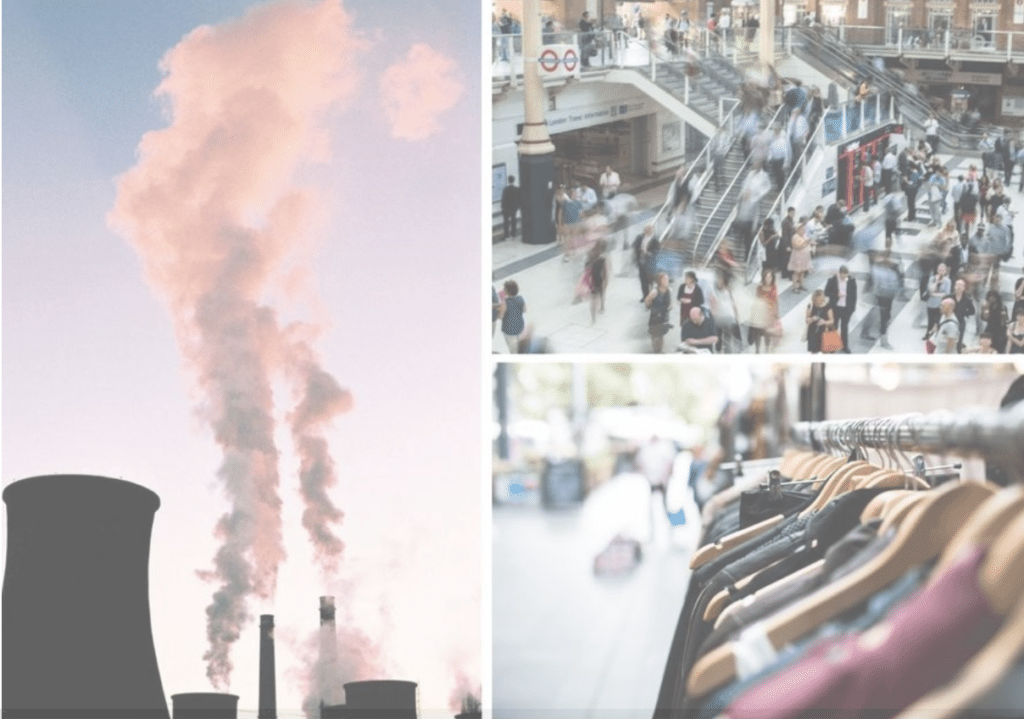 Here are the different steps that have enabled us to reduce the carbon footprint of BOLID'STER jeans by 80%*.
*Energy consumption compared to production in North Africa with washed jeans.
1- Gentle" production of raw materials
First of all, particular attention is paid to the raw materials that make up ARMALITH®: UHMWPE fibre requires half the energy** to be produced than Kevlar® for example.
Secondly, the fibre is not textured (an energy-intensive extrusion operation, consisting of giving a "textile" feel and visual appearance to a synthetic fibre).
Finally, the fibre is not cracked (an energy-consuming process applied to a length of fibre to imitate natural fibres), so it is continuous.
In addition, our cotton comes from Greece due to its proximity and responsible production.
**1 kg UHMWPE = 40 kg carbon / 1 kg para aramid (ex: Kevlar®) = 80 kg carbon.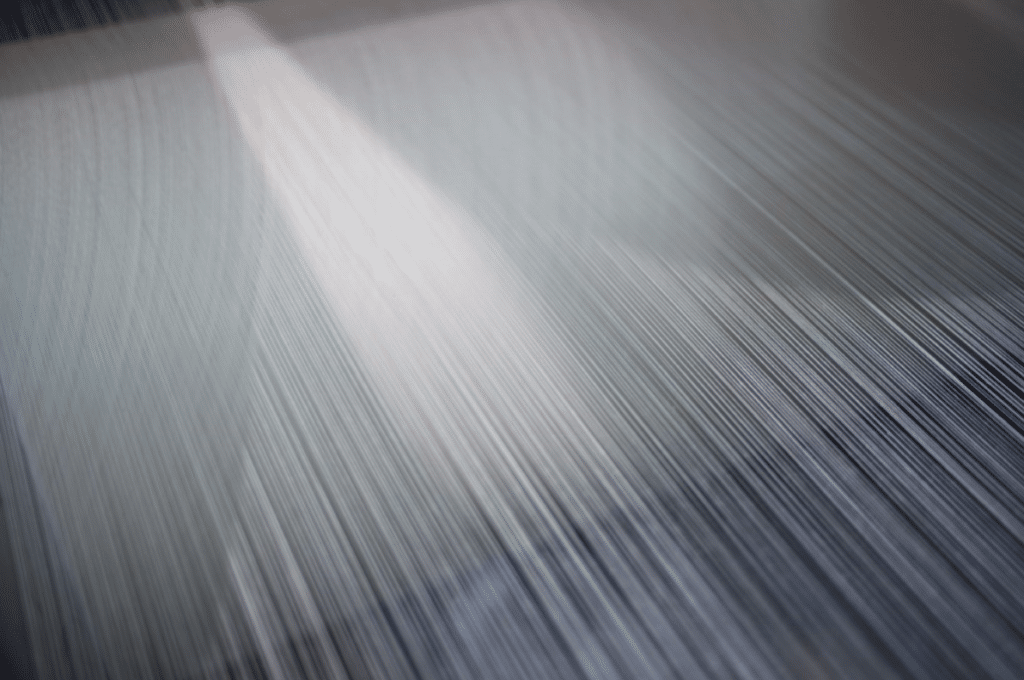 2- The choice of the short manufacturing circuit
Spinning, indigo dyeing, weaving and finishing operations for ARMALITH® are carried out on a single site in Valencia (Spain). The rolls of ARMALITH® denim are then transported by truck to our manufacturing workshop in France.
Cutting, manufacturing, quality control, packaging and shipping operations are carried out from Capbreton (France).
It should be noted that the finishing is carried out in Bordeaux, which gives a total circuit of 1,000 km from the thread to the finished jeans.
3- Cold manufacturing
All the manufacturing processes for ARMALITH® fabric (spinning, indigo dyeing, weaving, finishing) and BOLID'STER jeans (cutting, assembling, washing, packaging) are carried out cold. This is a world first for a stretch fabric. This is because the elastane in any stretch fabric must normally undergo heat setting at 180°C. However, the maximum permitted temperature for the production of ARMALITH® based on UHMWPE fibres is 87°C.
This procedure continues throughout the manufacturing and use of products made of ARMALITH®.
BOLID'STER has turned this constraint into a real asset. Major investments have been made and many innovations have emerged from this procedure. It makes the advantages even better :
Low energy consumption during production.
Low energy consumption during maintenance (cold washing, no ironing).
Very long service life of materials and components.
Stretch efficiency over more than 1,000 washes without loss of elasticity.
It is therefore thanks to a rigorous selection of raw materials, a short logistics circuit and cold manufacturing throughout the product cycle that we have managed to reduce the carbon footprint of the production of BOLID'STER jeans by 60% to 80%. This effort is reinforced by significant energy savings generated by the lifespan of BOLID'STER jeans.
LIMITED consumption of water and chemicals
"On average, 6,000 to 10,000 litres of water are needed to produce one pair of jeans. To keep up with the trend, jeans are washed, bleached, over-dyed, worn out, torn… These are all treatments that increase environmental and health impacts and reduce the product's lifespan. Cotton yarn and fabric production and processing plants discharge waste water, laden with toxic products, which will be treated in a treatment plant if legislation is in force in the country, or if environmental logos and manufacturers require it. But before thinking about limiting pollution, it would be better to act directly at its source! This is what some more responsible manufacturers are doing by using less toxic products, by exploring new technologies to fade or wear out denim, or even by launching raw denim models" (Source ADEME France).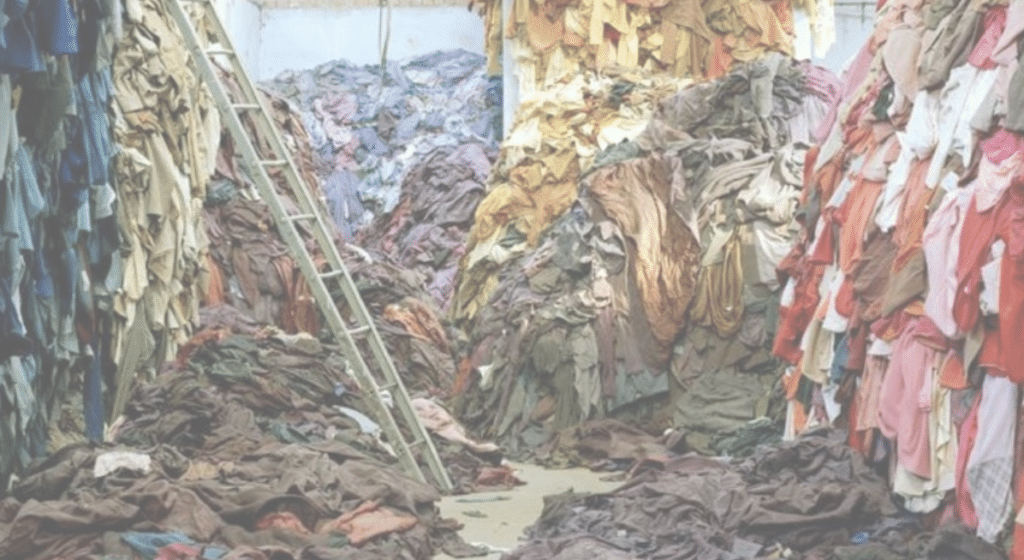 Here are the various techniques that have enabled us to massively reduce water consumption and pollution during the manufacture of BOLID'STER jeans.
1-The choice of materials
First of all, we source our cotton from Greece, where there are swarms of alternative agriculture projects thanks to European programmes.
Growing cotton requires a very large amount of water. We use only 50% cotton in the composition of ARMALITH®. So less cotton also means less water consumption.
2- Dry dyeing
Dyeing the indigo yarn, which generally requires a lot of water, is done dry. In fact, the Royotec factory, which manufactures ARMALITH® exclusively, has another exclusivity born in 2019: Dry Indigo®.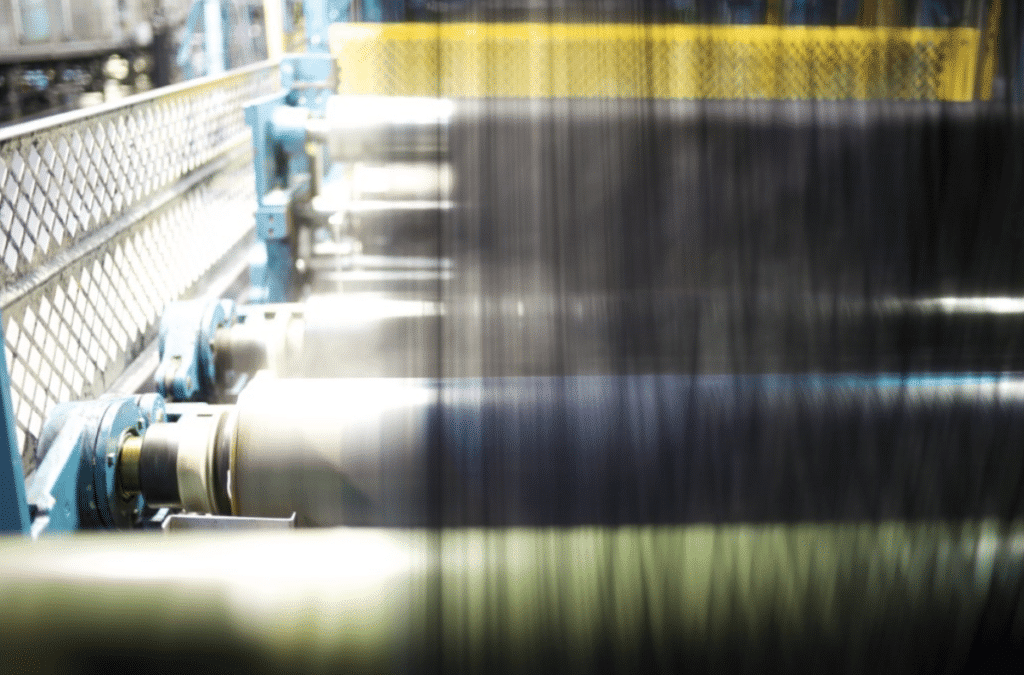 When compared to traditional techniques, Dry Indigo® uses 100% less water for dyeing, 89% less chemicals, 65% less energy consumption and no water emissions.
3- An assertive design
BOLID'STER has chosen raw denim, which has an authentic look. This decision means that no washing, chemicals or sanding is necessary. Water consumption is reduced from 200 litres (classic washing in North Africa) for jeans to 3 litres.
So buying raw jeans means being more stylish, but also choosing a more environmentally-friendly garment.
Please note that some BOLID'STER products are washed to meet the demand of our customers. This operation is carried out in our magic factory in Bordeaux thanks to Eco Bleach, which only consumes 20 litres of water per pair of jeans. Even with a washed product we try to limit water use as much as possible.
Finally, all BOLID'STER jeans are labelled Oeko Tex 100 (control and certification system for harmful substances), REACH (European regulation) and ECO Friendly Factory or Textile Exchange. However, labels aren't that important to us, since our small size has enabled us to set much higher targets in terms of pollution control and the use of chemicals.
So it is thanks to taking action on raw materials, indigo dyeing and the choice of raw materials that we have managed to drastically reduce water consumption and the use of chemicals in the manufacture of BOLID'STER jeans.
NO MICROPLASTICS
"The majority of our clothes are made of plastic," says Imogen Napper, a researcher at the University of Plymouth. "We think that washing clothes could be one of the main sources of plastic pollution in the environment," she continues, describing as "frightening" this "invisible" pollution that will continue "at least for our lifetime". (Source Futura Science France 2020).
"More than a third of the microplastics released into the oceans come from washing textiles, according to the environmental organisation, the International Union for the Conservation of Nature (IUCN). "(Source Le Monde France 2019).
The major cause of pollution due to microplastics is "disposable" clothing, sold at low prices by some major retailers. They contain fewer high-quality fibres, i.e. short fibres, often based on acrylic, polyester or polyamide, which are very difficult to bio degrade. With each wash, some of these fibres are "detached" from the garment (pilling, lint, etc.) and go into the sewage system and then into the oceans. The consequences are varied and still poorly understood, but it seems that it is ingested by fauna and micro-organisms. This poisons them and could even modify their DNA, according to some studies.
This is the technology that has enabled us to eliminate all the microplastics from BOLID'STER jeans:
The "architecture" of ARMALITH® makes it possible to use a reinforcing fibre trapped in a cotton textile "skin". As cotton is biodegradable, let's focus on the reinforcing fibre. The patented ARMALITH® architecture uses industrial or aerospace grade fibres, i.e. non-textile. In particular, not polyester or acrylic, but rather a high-quality polymer in continuous filaments (endless fibres). This state-of-the-art polymer is Ultra High Molecular Weight Polyethylene (UHMWPE). It is also used in tendinoplasty (human surgery) because it is biocompatible and fungicidal.
In short, this fibre :
Is not a microplastic (non-textured continuous filaments).
Cannot come off the garment during washing.
Can be safely ingested by living beings.
It is therefore thanks to innovative architecture and the use of non-textile fibres that we are able to eliminate microplastics from BOLID'STER jeans.
BUT IS IT ENOUGH?
Not at all! All this effort and progress are the result of a committed state of mind, a responsible philosophy that weighs its full weight at every stage of the design of BOLID'STER products.
We pay particular attention to the well-being of our employees at work as well as compliance with legislation and taxation. For example, we have chosen to relocate our production to France to guarantee a decent salary and social cover for the workers who make our jeans.
But this is only the beginning, the road to reducing the footprint that jeans inflict on our planet during their production is long and full of pitfalls.